Welcome to Southern Cross Labradoodles.
Our home is located near New Orleans, where we are a premiere breeder of Australian Labradoodles. Australian Labradoodles are known worldwide for their highly intelligent and gentle nature along with their low to non-shedding, allergy friendly coats.
If you are an asthma or allergy suffer, the labradoodle may be the pet you are looking for.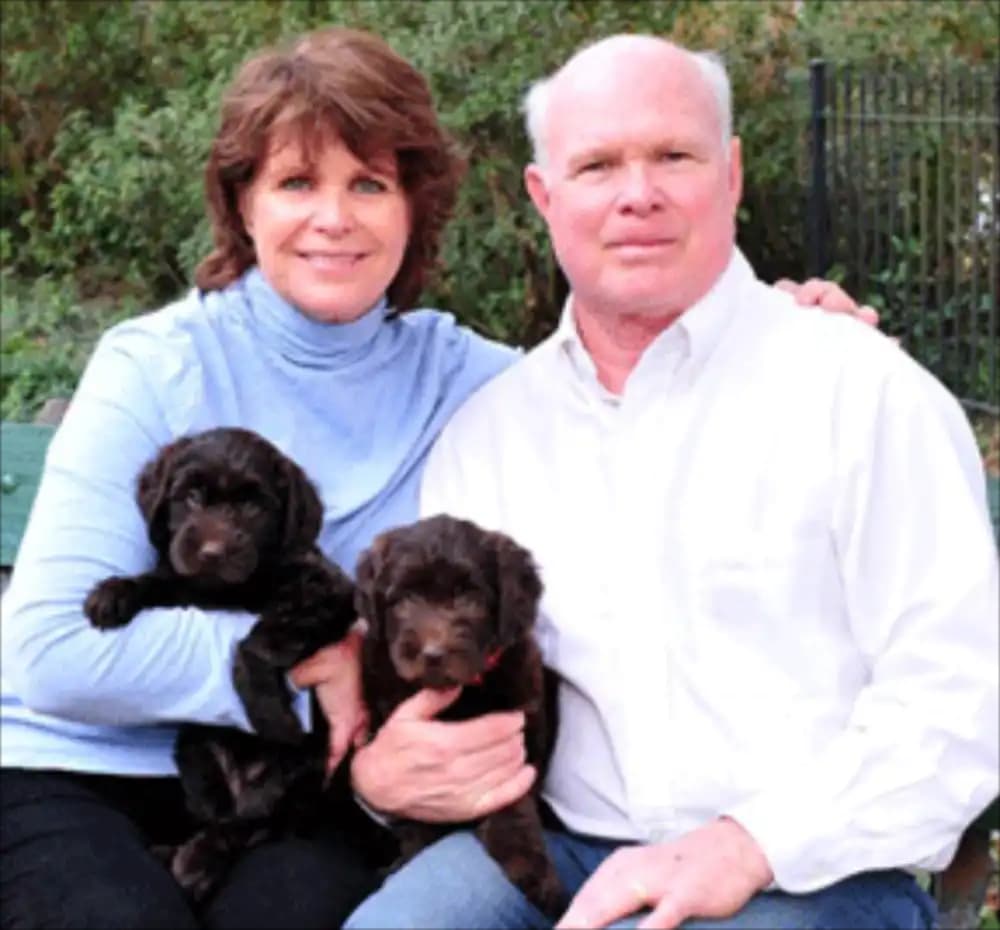 Southern Cross Labradoodles are a crossbreed between a Labrador Retriever and a Poodle, resulting in a unique and highly desirable breed. Bred to be family companions, Southern Cross Labradoodles are known for their friendly, loyal, and affectionate nature, as well as their low-shedding coats and high intelligence. With an emphasis on health and temperament, Southern Cross Labradoodles are a great choice for families looking for a loyal and loving furry companion.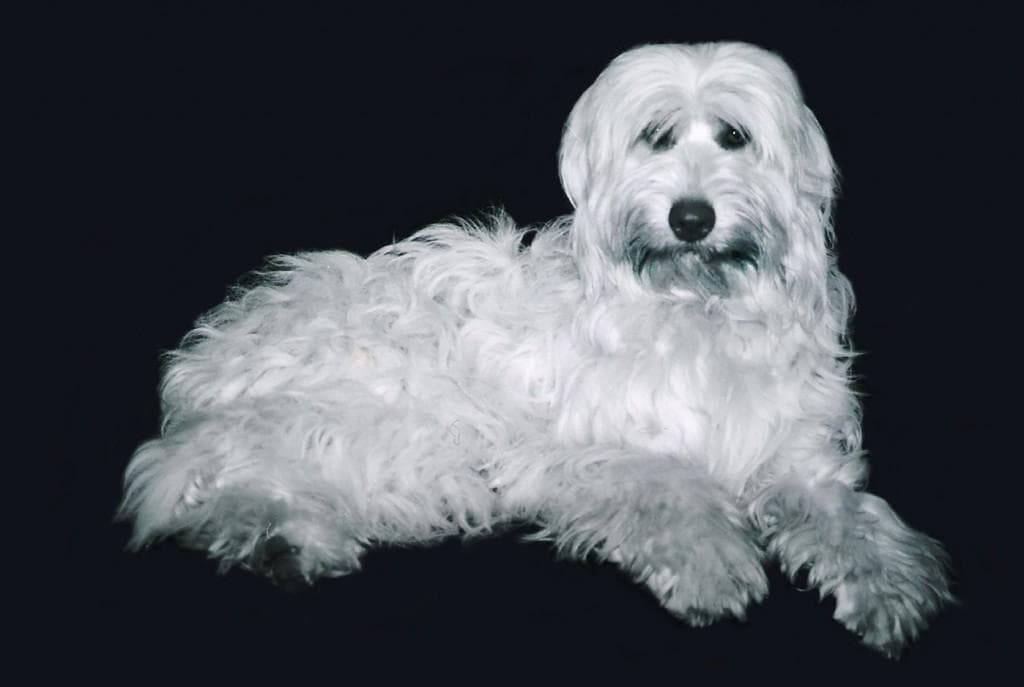 Ariel did not disappoint us.
Her offspring were magnificent and now we are breeding with her great, great granddaughters. She is still a vital part of our gene pool.
Jim and I are both retired teachers.
We have dedicated our lives to observing, nuturing and fostering the development of children and we bring that same compassion and love to our breeding program.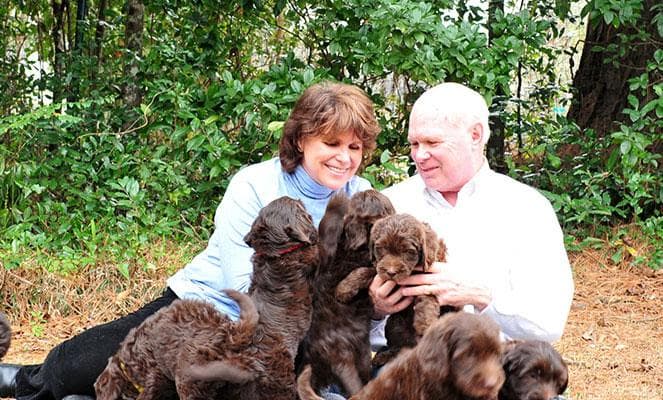 All our labradoodles are raised in our home, in a family atmosphere, with attention given to the highest of practices and standards.
Here at Southern Cross Australian Labradoodles our puppies are bred to be family companions and we are dedicated to providing both them and their adoptive families with a very special relationship. Please browse through our web site and contact us if you would like to know more about our Australian Labradoodle puppies.
Southern Cross is named after the Southern Cross Constellation that is only seen in the Southern Hemisphere. This is the group of stars that appear on the Australian Flag and represents our dog's heritage and roots.