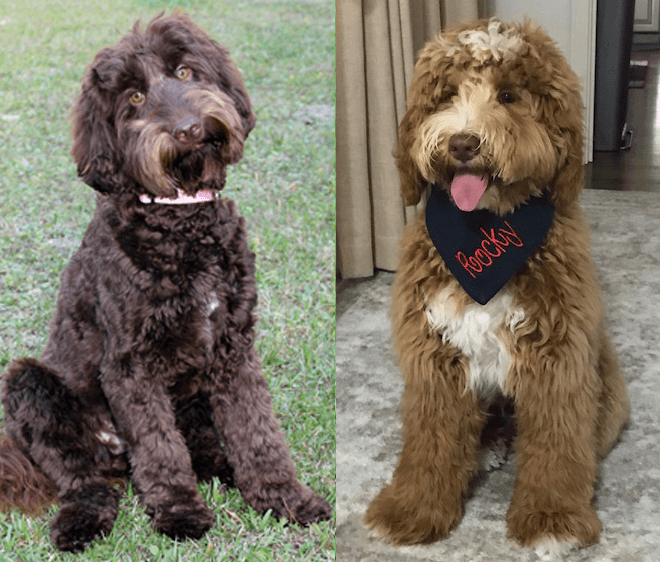 Maggy May and Rocketman
Maggy May and Rocky will team up for their second litter this winter. They produce beautiful chocolate pups with some white markings and even a chance for chocolate and white parti. They should be around 35 lbs at maturity. Maggy should cycle sometime in late fall.



Maggy May and Rocketman's previous pups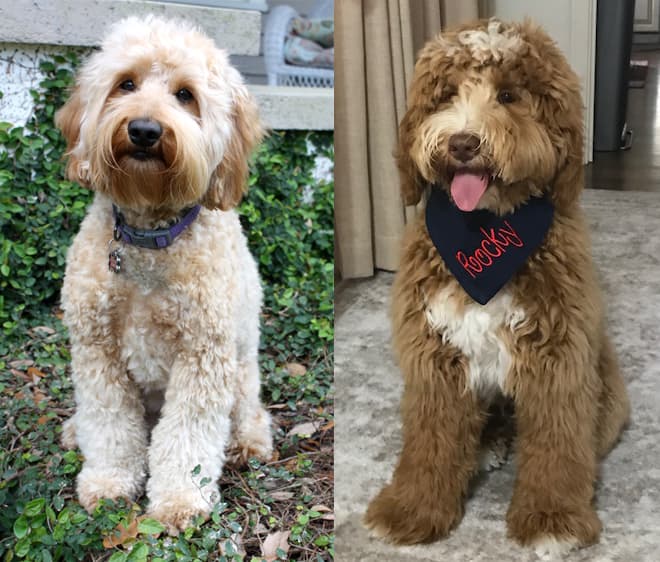 Primrose and Rocky
Primrose and Rocky will have their final litter together. These pups will be in the apricot to red color range - some with white markings like Rocky. They will be int he 30 lb range at maturity. Primrose should cycle at the end of the year.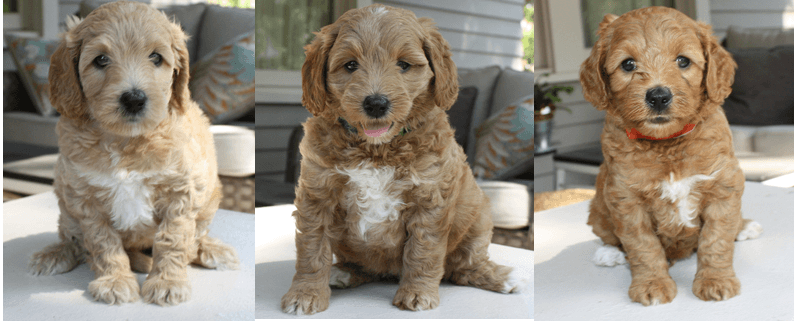 Primrose and Rocky's previous pups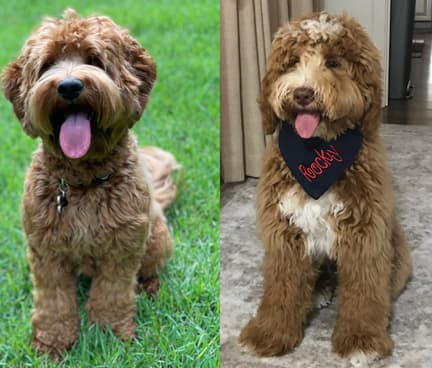 Doodle and Rocky
Doodle and Rocky will produce their third and final litter in late winter/early spring 2024. These pups will be in the apricot - red color range and weigh around 30 lbs at maturity. Reservations for this litter are closed.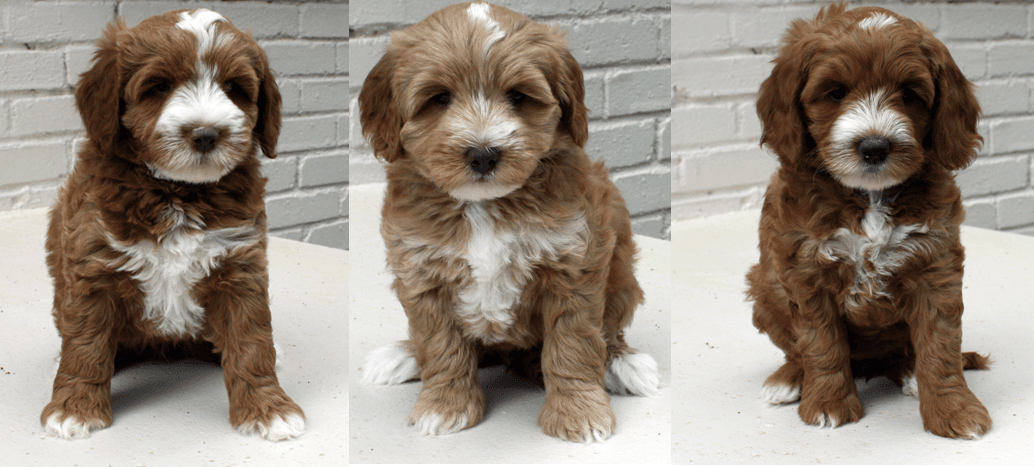 Doodle and Rocky's previous pups